Parth, Adi, and Neel's Product Insights
Weekly product strategy insights from the #1 bestselling authors of "Swipe to Unlock."
Welcome!
We're Parth Detroja, Adi Agashe, and Neel Mehta, and we're product managers at Facebook, Microsoft, and Google respectively. We'll be using this newsletter to share product strategy insights on a roughly weekly basis.
Like what you read? Get our books: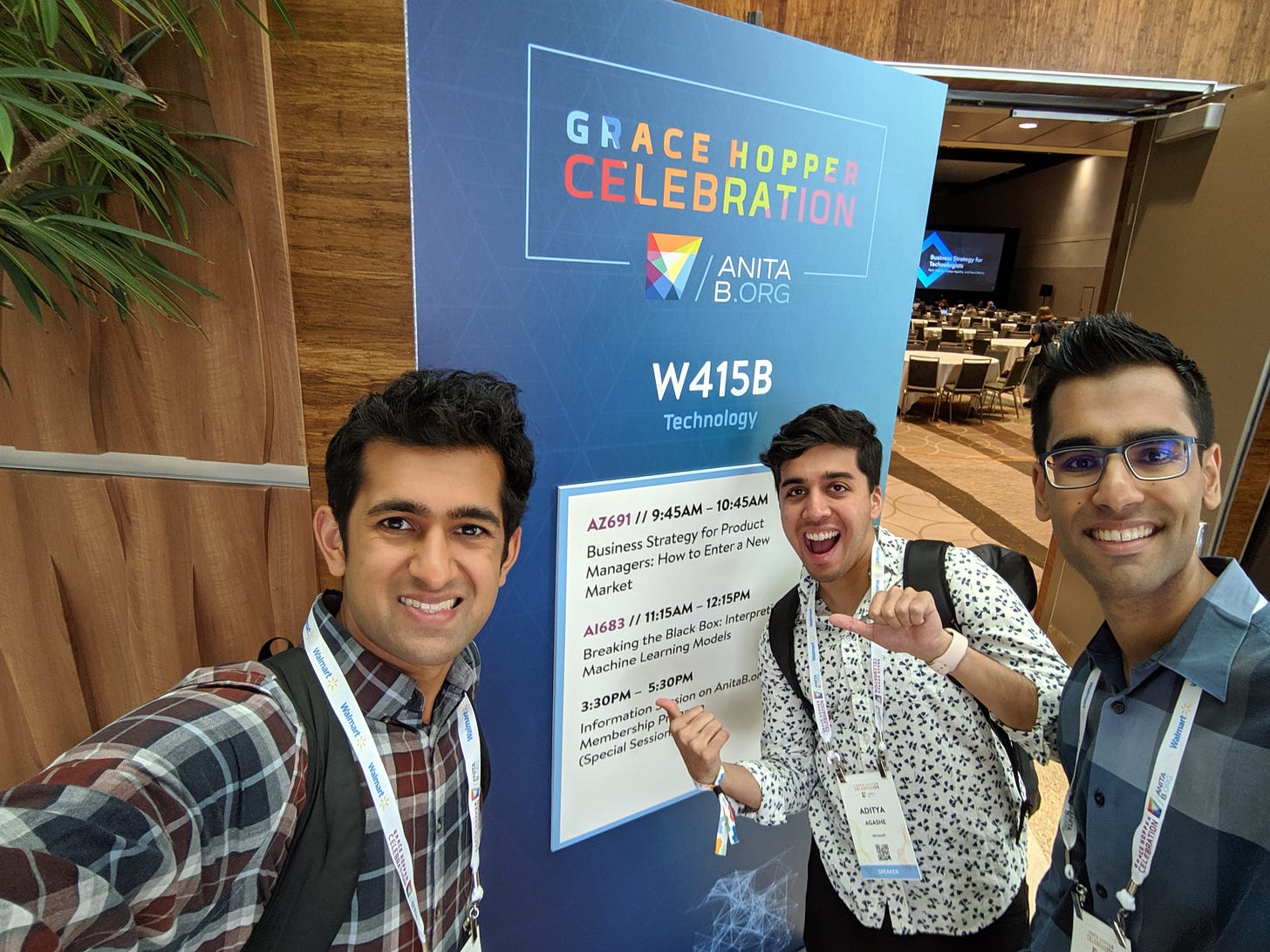 Us giving a talk on tech and business strategy at GHC'19. From left to right: Neel, Adi, Parth.